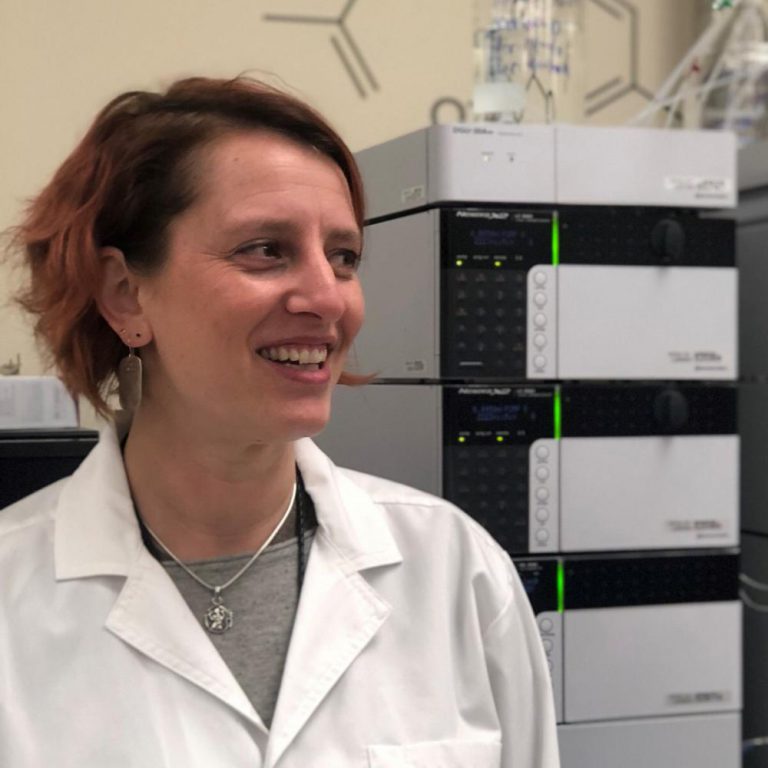 Dr. Wise received her PhD in chemistry from UC-Berkeley and a B.S. in Chemistry from University of Wisconsin-Stevens Point. Previously, she led the scientific endeavors for 2 years at Avitas Grown, a licensed cannabis producer and processor in Washington and Oregon.
Before the cannabis industry, Dr. Wise worked for over 8 years as a chemistry professor and researcher at Chicago State University, Argonne National Labs, Asian University for Women, San Francisco State University and University of California-San Francisco. Her work and research experience spans the areas of biological materials chemistry, environmental analysis, risk assessment, toxicology, science policy and chemical education. She is active in the cannabis science community and participates in the American Chemical Society's Cannabis subdivision, Washington State's Cannabis Alliance Science and Standards Committee and has helped organize the Seattle area Cann-STEM group.
When she's not doing science, Amber enjoys volunteering as a Master Gardener (ask her about growing anything OTHER than cannabis!), sewing, cooking and enjoying the beauty of the PNW.
She is excited to lead Medicine Creek Analytics and maintain the high scientific standards already established here. In the future, she hopes to expand the capabilities and opportunities for data collection and research within this facility and also to help raise the scientific bar across the cannabis industry, ensure science is kept at the forefront of policy and regulations, and help ensure patient and consumer safety.
The cannabis plant has an amazing history, amazing chemistry we're only beginning to understand and it's exciting to be part of its future that can help those suffering from a variety of ailments while also creating jobs and invigorating local economies.